Healthy Work Survey
For Unions & Worker Advocates
StressAssess 
We recommend unions & worker advocacy groups use StressAssess – workplace edition, a survey designed by labor and occupational health experts in Canada to assess sources of stress at work (work stressors). When a group of workers complete the survey, StressAssess will provide a free, online report with the aggregated, anonymous results, and that suggests solutions.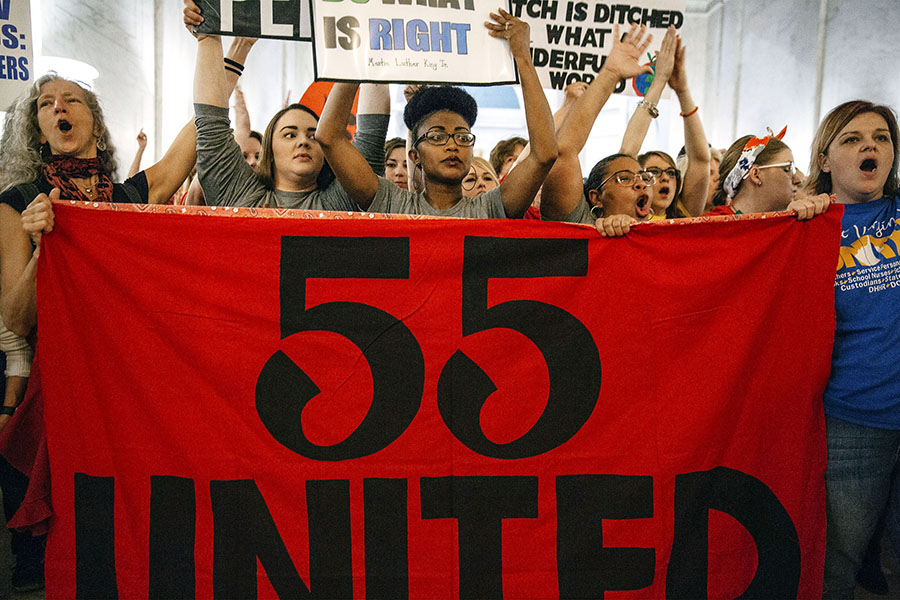 Research studies show that when we experience chronic stress at work, it takes a toll on our bodies and minds. The stress we experience is not just in our heads, it is caused by policies, practices and demands in the workplace. Eventually, chronic exposure to work stressors can lead to burnout and depression, as well as chronic illnesses, including high blood pressure and heart disease.
All working people deserve healthy work. Unions and other worker advocates began organizing as a result of unsafe and unhealthy working conditions that threatened the health and lives of workers. An essential step any union can take to protect members is to identify stressful and health-harming working conditions, based on the first-hand experiences of workers.
Healthy Work Survey
To understand and address the toll of work stress, we are partnering with university researchers to develop our own Healthy Work Survey. This online tool will be free to the public and can be used to assess which work stressors are common among workers in specific workplaces or across your membership.
Both surveys are anonymous and confidential, and will help by systematically collecting data about the stressors workers are experiencing and that may be affecting their health and well-being. At the end of the survey, you can see the aggregated results for your membership compared to a national population average, so you can see if their work stress is greater or less than others.
You can also visit Healthy Work Tools – For Unions & Worker Advocates to find solutions, including collective bargaining language and examples of successful campaigns that have challenged unhealthy work.
Is your work

healthy

?
If you want to stay informed about the Healthy Work Survey and receive other updates, please sign up for our Newsletter.